Does your company have good employee engagement?
If we were to be slightly cynical, virtually everyone describes low levels of employee
engagement - across industries, regions and store sizes.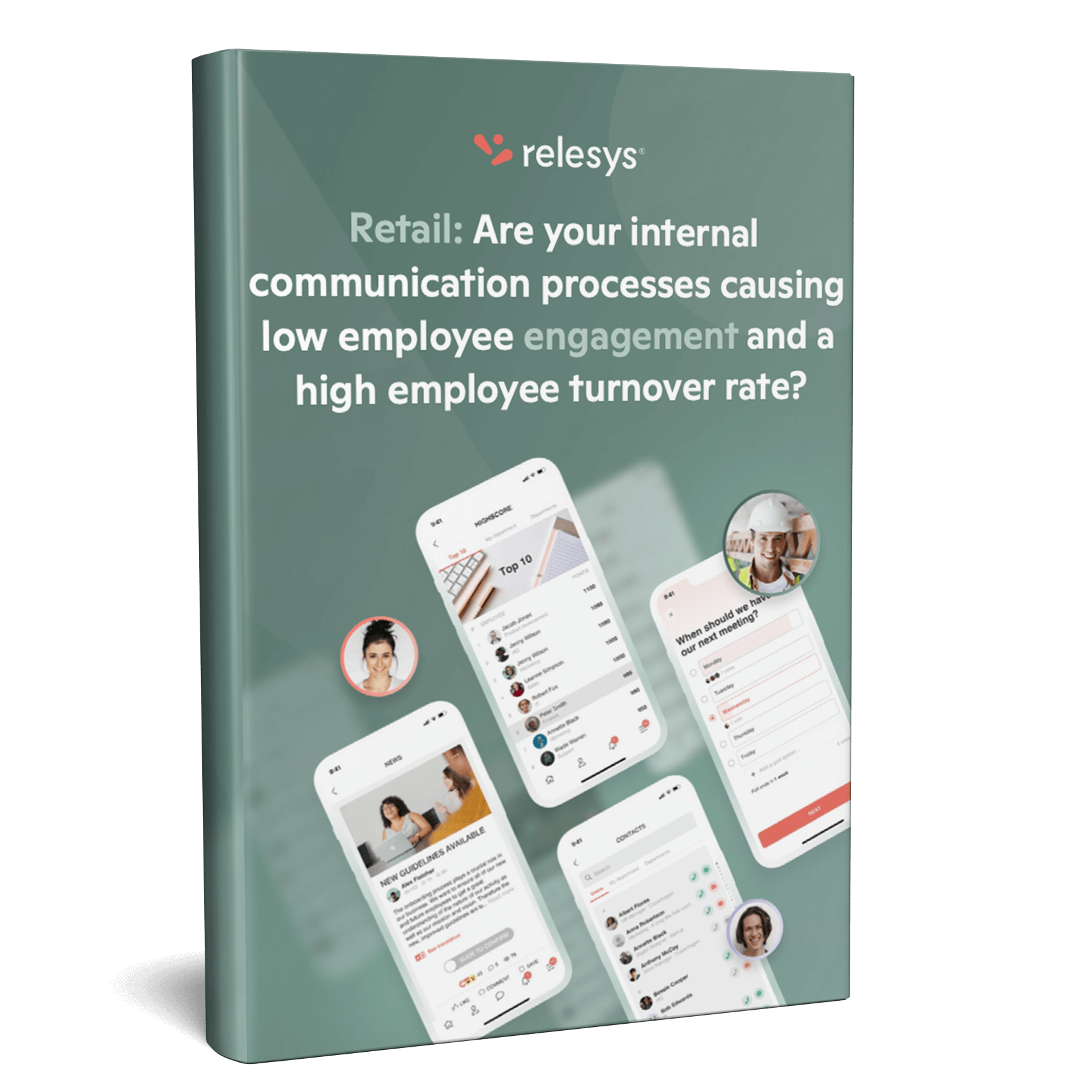 What you will get out of this guide:

Ideas for how you can improve employee engagement across your organisation.

Find out what your company might be doing wrong today and learn how you can improve.

A better understanding of how you can best streamline the internal communications in your company
We will be exploring how you can:
Streamline the manner in which you share information
Things move fast in the retail sector. We live in changeable times, and this puts demands on the manner in which you communicate - and where you do so. The key to success with your internal communications is to streamline communications and information sharing.
Avoid becoming an anti-social employer
We are seeing a wide range of common problems across the retail sector - regardless of products, customer groups or markets. One of them is the lack of priority given to and lack of understanding of the importance of internal communications. If we were to be put on the spot, we would call this an issue of anti-social employers.
Giving your employees a voice
If employees feel that there is a chasm or lack of opportunity in terms of being heard and having an impact on their workplace, it is hard to have a community and engagement. Therefore, we will be talking about how you can give your employees a voice.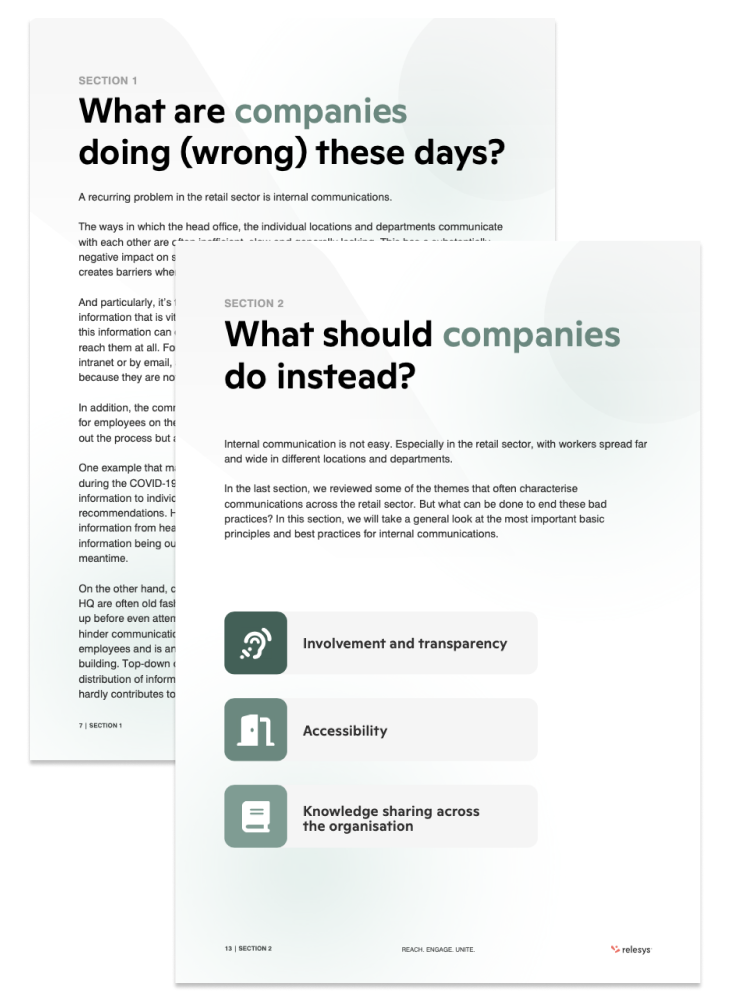 Is your company good at retaining employees?
Download this guide and find out how you can get an effective internal communication, higher levels of employee engagement and thus be able to retain employees better.
What our customers say about us

"The biggest success is the level of usage and engagement. 95-100% of employees use the app every week. And the data's telling us that they love it."

"When I saw the app for the first time, it was like I found the holy grail"

"The platform really is the bridge between head office and the stores, but is also connecting our different stores, so everyone feels part of the big Tiger community."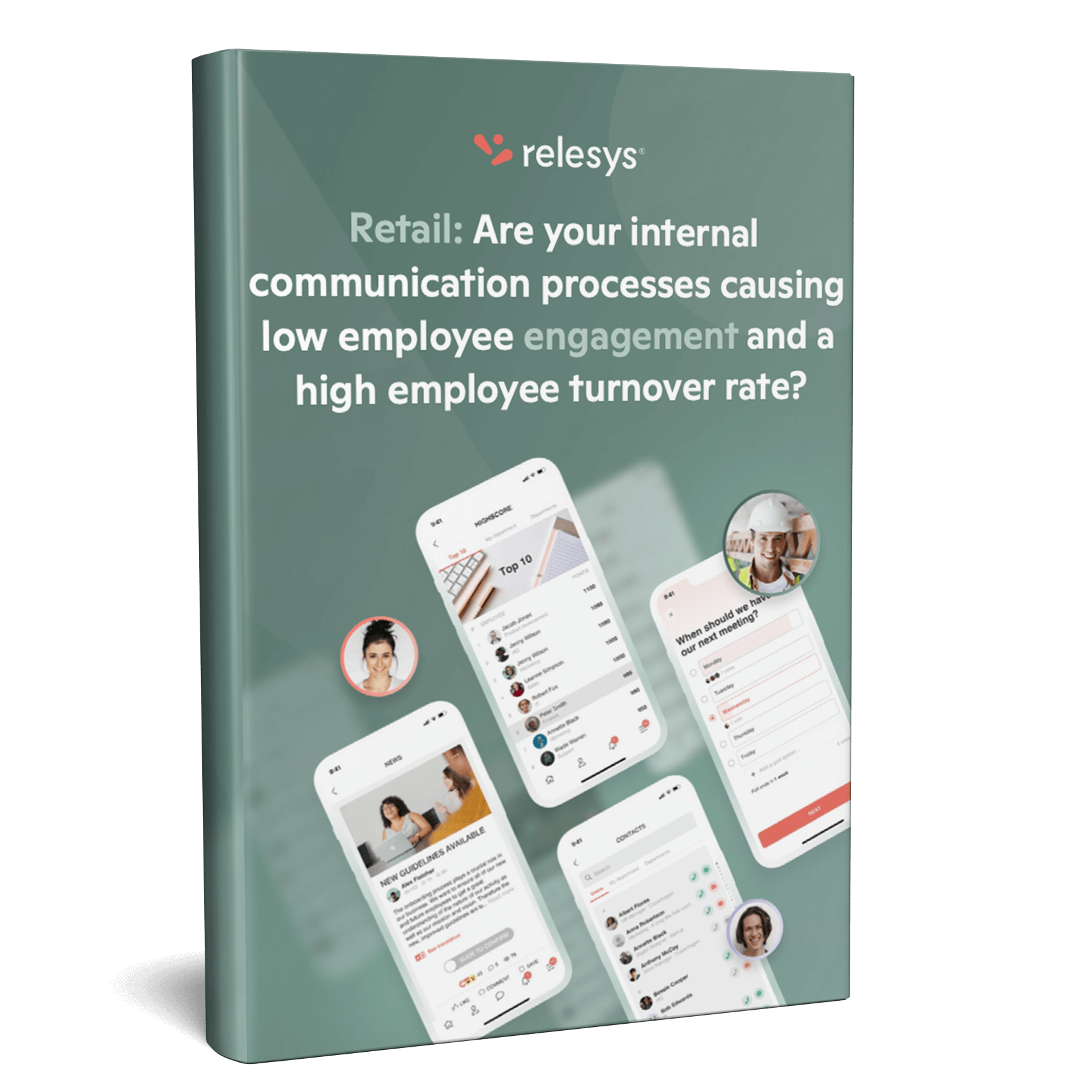 Download the guide here!
Download our guide full of inspiration and tips on how to get effective internal communication and higher levels of employee engagement in your company.