Case Study Manufacturing
Vestas: Reaching and engaging all employees, no matter their location
In this client story, discover how Vestas has accelerated a sense of belongingness and company culture for their employees with their app, MyVestas.
Services
Essentials
Communications Pro
Pains
Limited communication
Outdated information
Results
Two-way dialogue
Strong company culture
An introduction to: Vestas
A healthy and thriving company culture is vital for happy employees, productivity, and retention. This may seem like a bit of a no-brainer, but in reality, many companies are just not getting it right.
In fact, this is so prevalent that as many as 40% of current employees are considering leaving their job in the next 3-6 months. And that could be 40% of your own workforce.
This is not only an issue of retention and productivity, but it's also costly. Searching for and acquiring new talent, onboarding and training is time-consuming and drains your resources.
But what if you get company culture right?
Well, companies with a strong culture can see a 4x increase in revenue growth! Now we're talking.
Vestas is one company powering their company culture and engaging their frontline workers with their employee communication app, MyVestas. Vestas is a wind turbine manufacturer and is a world leader in sustainable energy. In fact, they were voted the most sustainable company in the world in 2022.
As a company, Vestas created a goal to strengthen their culture and provide a sense of belonging for all employees with their Relesys platform. It has become a tailored solution where all employees can easily find tools to assist in their daily work, and has brought together their non-desk workers, giving them the opportunity to be informed and communicate company-wide.
And with 29,000 workers spread all over the world and working in various roles, including service technicians, turbine constructors, production employees, and office workers, an internal communication platform was vital.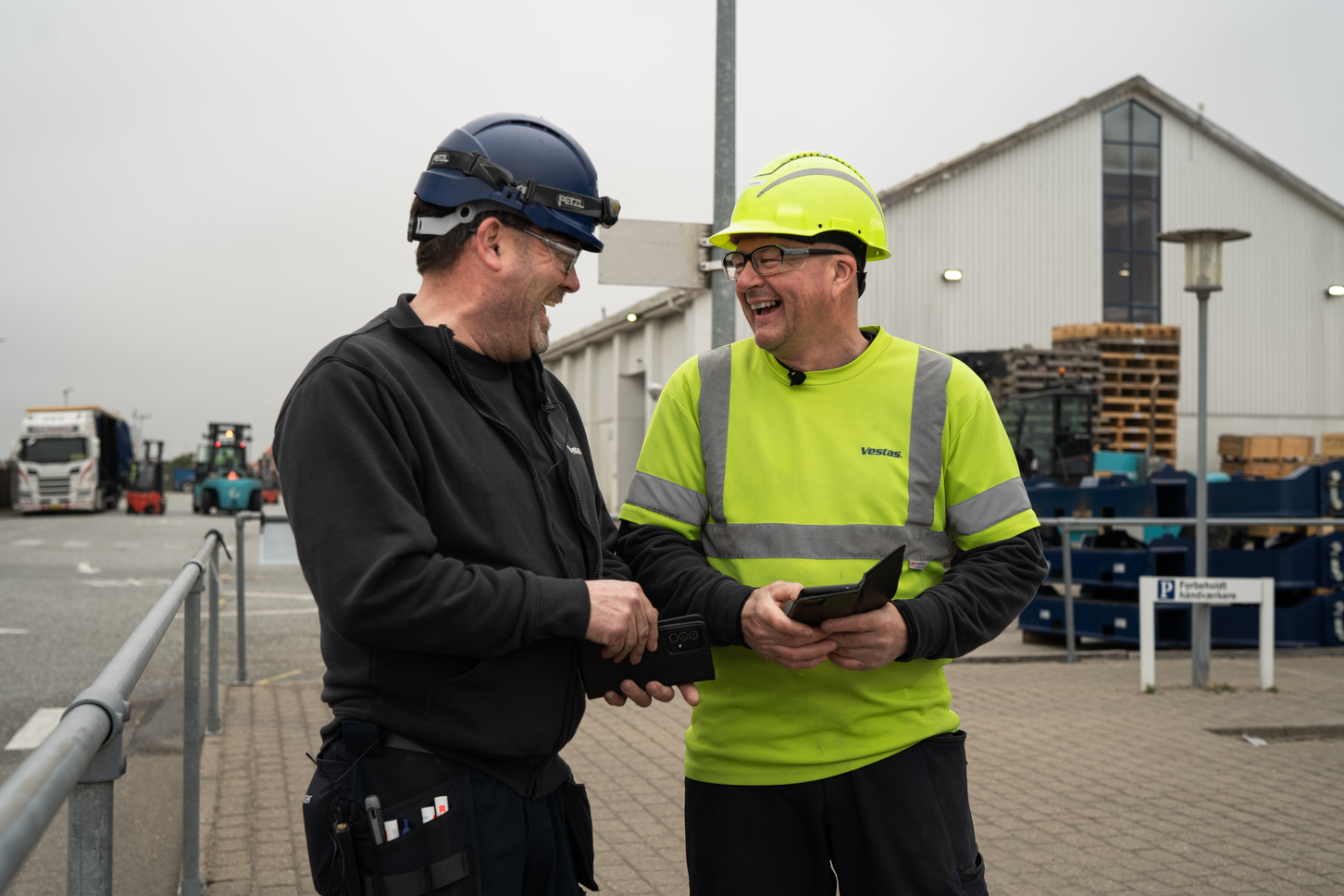 Before the platform
This internal communication platform came in the form of Relesys. Before their MyVestas app, communication was disseminated via SharePoint, Microsoft teams, info screens, and posters. And with a workforce filled with production workers that don't sit behind a computer screen daily, reaching them was tough.

Vestas was also experiencing:
High churn rates
Information and resources were slow to be received
Outdated, obsolete, and analog processes and tools
A multi-generational and diverse workforce with disparate needs
Uneven security practices and governance
It was hard for employees in the factories to receive and respond to communications, which was only worsened by language barriers and too complicated texts.

This became especially prevalent during the Covid-19 pandemic when information needed to be received instantly. It became very clear that something needed to be done to improve internal communication.

Lena Schmidt Hansen, Executive Assistant and Local App Owner at the Ringkøbing site states:
"Before the app, it was very difficult to reach all our non-desk workers because they do not have the same possibilities with intranet or email as we do. It was very difficult, but now we can reach them in a few seconds."
The solution: One Vestas with one app
The vision of the app was to create one Vestas. A place where employees would be proud to work and motivated to do their best.

And that's exactly what they have done with their app, as Line Møller Roland, Lead Specialist in Communication and Digital Change at Vestas, indicates. As the app responsible, she is in charge of the direction, its rollout across all factories, and training the local app owners.

With over 20 years of experience as a Senior Communications Specialist focusing on change management, internal corporate communication, and implementing a strong company culture, there really is no one better for the job.

The app has become the go-to place for news, content, and other company updates. Not only that, but it provides all the information and tools that Vestas' production employees need during the working day.
And most importantly, it's a place where employees can access any materials related to health, safety and environment, quality and production. This is, of course, vital in a setting where hazards are more prevalent and meticulous safety regulations must be followed.
Employees can submit safety reports via the app, read updated regulations, and access certifications.

Line Møller Roland states:
"The purpose of the app is to create one entrance to news and content, enable our workforce to have ongoing conversations, and create a community and sense of belonging."
The Relesys platform is tailored to each of our client's needs and the MyVestas app is no different. Line and her team experimented with and adapted the app to suit each factory as no two factories are alike.
This also means that the app has been rolled out to each factory, one at a time, to ensure every worker and local app owner thoroughly understands the app and its usage.
The process is very customized so each factory can pick and choose the content and features they wish to use from a list of pre-build and enabled modules from Line and her team.
Line reflects on this customization, stating:
"The solution that Relesys has provided, has enabled us to create a tailored solution that now can be scaled, and we have this beautiful catalog of modules and features that we can pick and choose from."
The local app owners are in charge of posting news and content in their specific factory's app due to their close proximity and imitate working knowledge of the site. This also makes the app experience a much more localized affair.

And which features have been especially popular?
The

Marketplace

where employees can buy and sell things to each other

The

Social Wall

where all employees can post and comment

The

Canteen Menu

for obvious reasons

The

Chat

function, where employees can direct message others

A

Feedback section

where employees can provide ideas for improvement and dialogue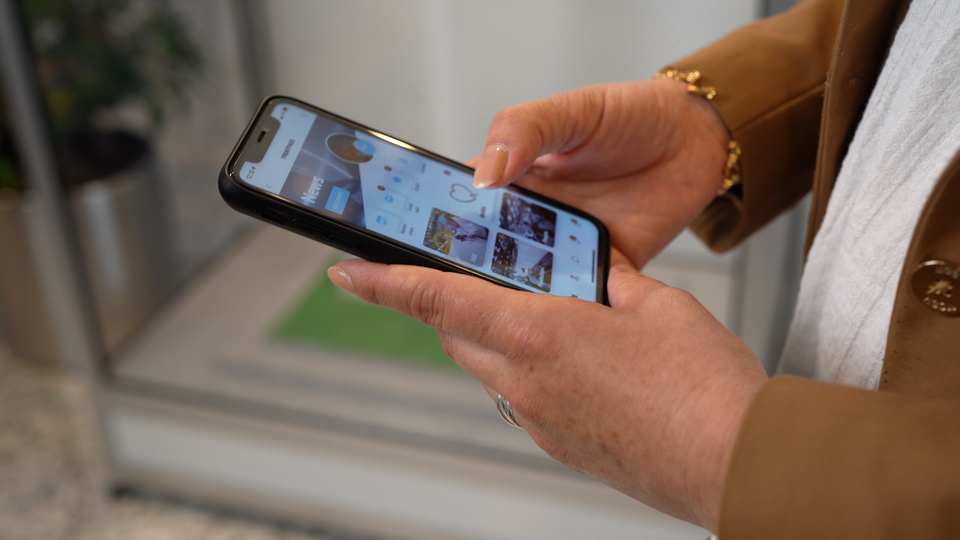 The results: Giving every employee a voice and a platform
The app has been a cultural change for employees, management, and the company as a whole, replacing a top-down structure with one that's more horizontal.
And it's created a sense of belonging for employees. While any company's employees will try to create this, for example, through WhatsApp or Messenger groups, Vestas has given their employees the MyVestas app.
It provides this belonging and connection for employees, enabling them to interact with each other and communicate with the company. The best part? Everything is accessible on a mobile phone.
Plus, the capabilities for feedback have created an ongoing and rich dialogue between employees at each production site and those in the head office.
So, what are the tangible results?
The app has produced immense engagement and given each employee a voice:
86% of employees

have downloaded the app

Up to

76% of users

are active in the app per month

More than

90% of users

agree with

"I am happy with the app"
The local app owners have also been the real heroes in this whole process. Vestas HQ has created quotas of how much content can come from particular offices or people. There is a maximum of 10% of content from HQ and 10% of content from the factory's region.
This leaves a full 80% of content coming from the factory itself. And the local app owner is responsible for maintaining and encouraging this content creation. They are local editors and change agents, tasked with keeping the app live.
This has also made each app feel local. As each app owner knows what's going in within each factory, they know what content is relevant. And the local app owner is helped by safety, production, and HR managers from that specific factory.
Lena Schmidt Hansen says that:
"I post in the app every day, and I also encourage the employees and the management. Because it's very important that we also have the management enrolled in this as well."
There is now an immense collaboration between HQ and the factories, alongside the network of local app owners. They meet virtually each week to share news across each factory and best practices for increasing engagement, alongside improvement ideas.
So, what's next for Vestas and their app? The next step is to continue integrating the platform with their other internal systems and ease the workload for team leads. This will support the one-point-of-entry ambition and Relesys will be here every step to help the platform fit all Vestas' needs.
Are you ready?
Discover what Relesys can do for your business in an inspiration session with one of our industry experts. Let's unite your workforce.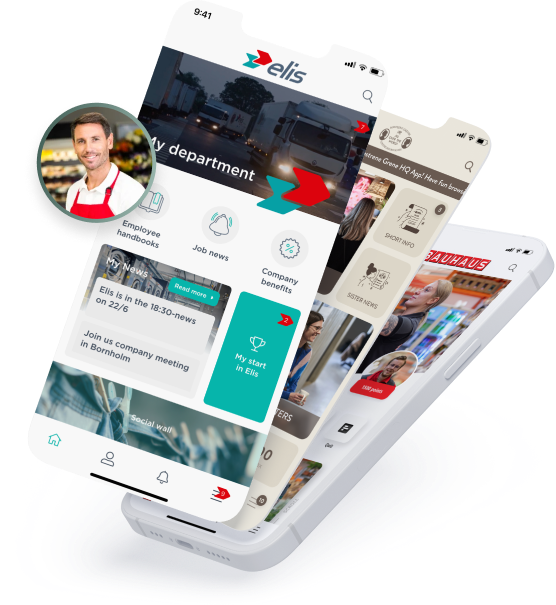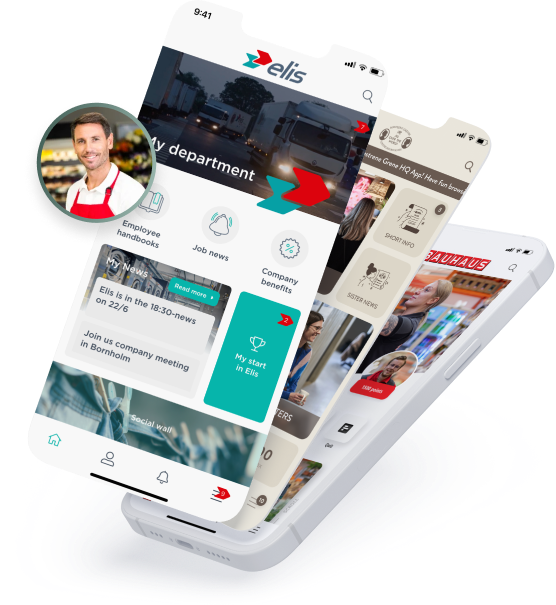 What can I expect?
Overview of our services and product
All your burning questions answered
A personalized proposal for your company