Case Study Retail
Netto: Engaging employees is the key to a successful business
In this client case, discover how Netto increased their employee engagement through exciting and gamified content, leading to improved customer service in the process.
Services
Essentials
Training Pro
Pains
Lack of engagement
Social media distractions
Results
Increased engagement
Improved customer service
An introduction to: Netto
We are currently seeing a worldwide employee engagement crisis: up to 85 % of employees are disengaged in their workplace. Not only does this impact a company's revenue, but also employee retention, development, and company culture.
Some companies, however, are proactively looking for a way to crack the code to employee engagement. Netto is one of them.

By implementing their customized Relesys platform, Netto found a way to make it easy and fun for their non-desk workers to stay well-informed, engaged, and skilled in customer service.
"I fundamentally believe that if you're not engaged at all in the company you work for, then you're probably not enjoying your job as much."
Michael Løve, CEO of Netto Group International, was searching for a way to increase workplace engagement among his staff. However, he also knew the challenge he faced, especially with his employees aged 18-years and below. How could he make the workplace engaging enough, especially alongside other distractions like social media?
"We are competing for their attention alongside Netflix, Facebook, Snapchat."
More precisely, Michael Løve knew he had to find a way to make it fun to check work schedules, read practical information, and stay updated with company guidelines. Enter gamification. The Relesys app runs on the foundation of gamified elements, meaning employees can earn points and badges for interacting with others, taking a training course, and reading updates.
And, Michael Løve explains that the gamification elements in their app is one of the main factors for Netto's success in engaging their younger employees.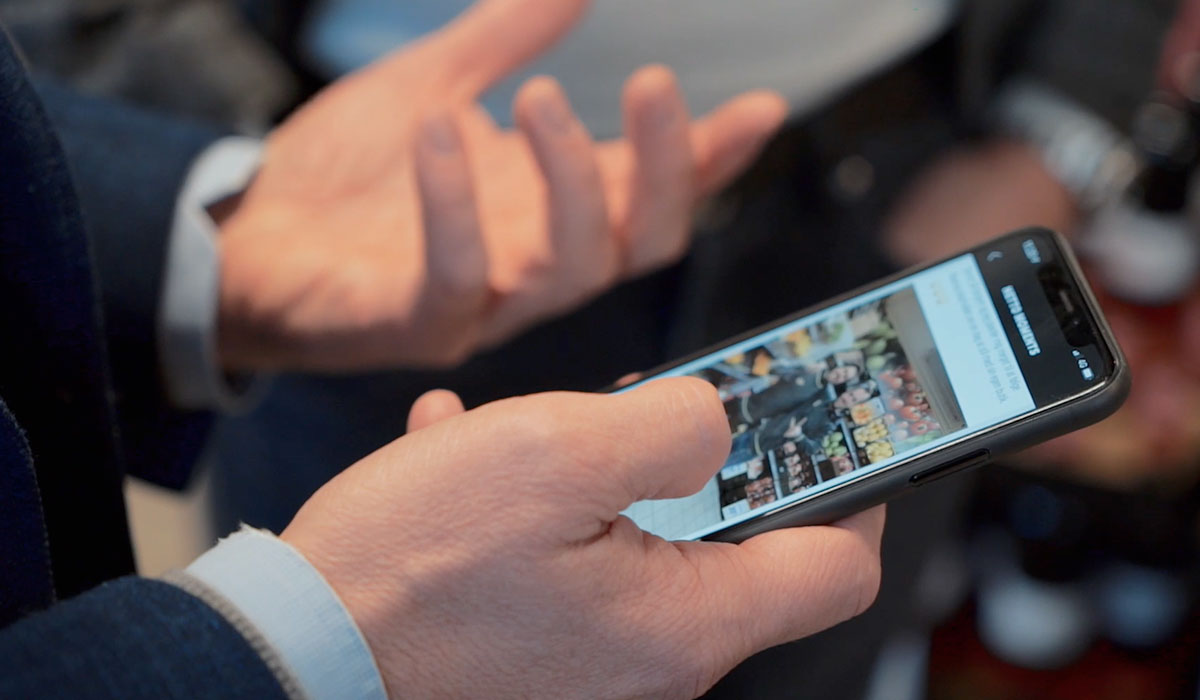 The solution: When it's fun to work and learn
Not only can employees earn points in the app, but the gamification elements also work as motivation and a social reward as store employees are competing against each other to earn the highest points. And for that reason, Michael Løve really sees the platform's potential.
He explains that the competition is not just between the one employee and their closest colleagues. The healthy competition also exists amongst the different stores and locations, motivating all employees to work hard and have fun along the way.
The results: A communication tool at their fingertips
The platform is a practical communication tool that makes it possible to reach all employees with updates, news, offers, and campaigns daily.

After launching their app, Netto HQ has managed to reach 99.8% of all Netto stores every week. Store Manager Niclas feels he has a solid understanding of daily news and information from HQ:
"I just get the feeling that I'm hands-on with what is going on."
His colleague Emil, a sales manager, also agrees. Both concur with Michael Løve's enthusiasm for the app's potential to improve employee engagement. And not only that, but most employees check the app several times a day. On average, there are 3500 employees at work in Netto's stores, but more than 5300 logs into the app!

A streamlined employee engagement app is the perfect solution to combating disengaged and distracted employees at work. Check out our other success stories or schedule your inspiration session below to find out more.