Case Study Hospitality
Sunset Boulevard: Community via strong communication
In this client story, discover how Sunset Boulevard created a deep sense of community and engagement for their employees with their app, MySunset.
Services
Communications Pro
Operations Pro
Pains
Unauthorized communication
Analogue operations
Results
Increased engagement
Company belongingness
An introduction to: Sunset Boulevard
Employees want to be informed and engaged. They want to be involved in what's happening at your company, be privy to organizational strategies, as well as communicated with from the top. Otherwise, you risk disengaged employees in the workplace and a cut to your bottom line.
In fact, you could see a major cut to your bottom line, with actively disengaged employees costing their companies between US $483 and $605 Billion (!) every year.
But if you can engage your employees? Well, companies with high engagement can expect to see an increase in profitability by 23%.
But how do you engage your employees? The answer is effective internal communications.
It's so effective that 85% of employees are more motivated when their company has great internal communications.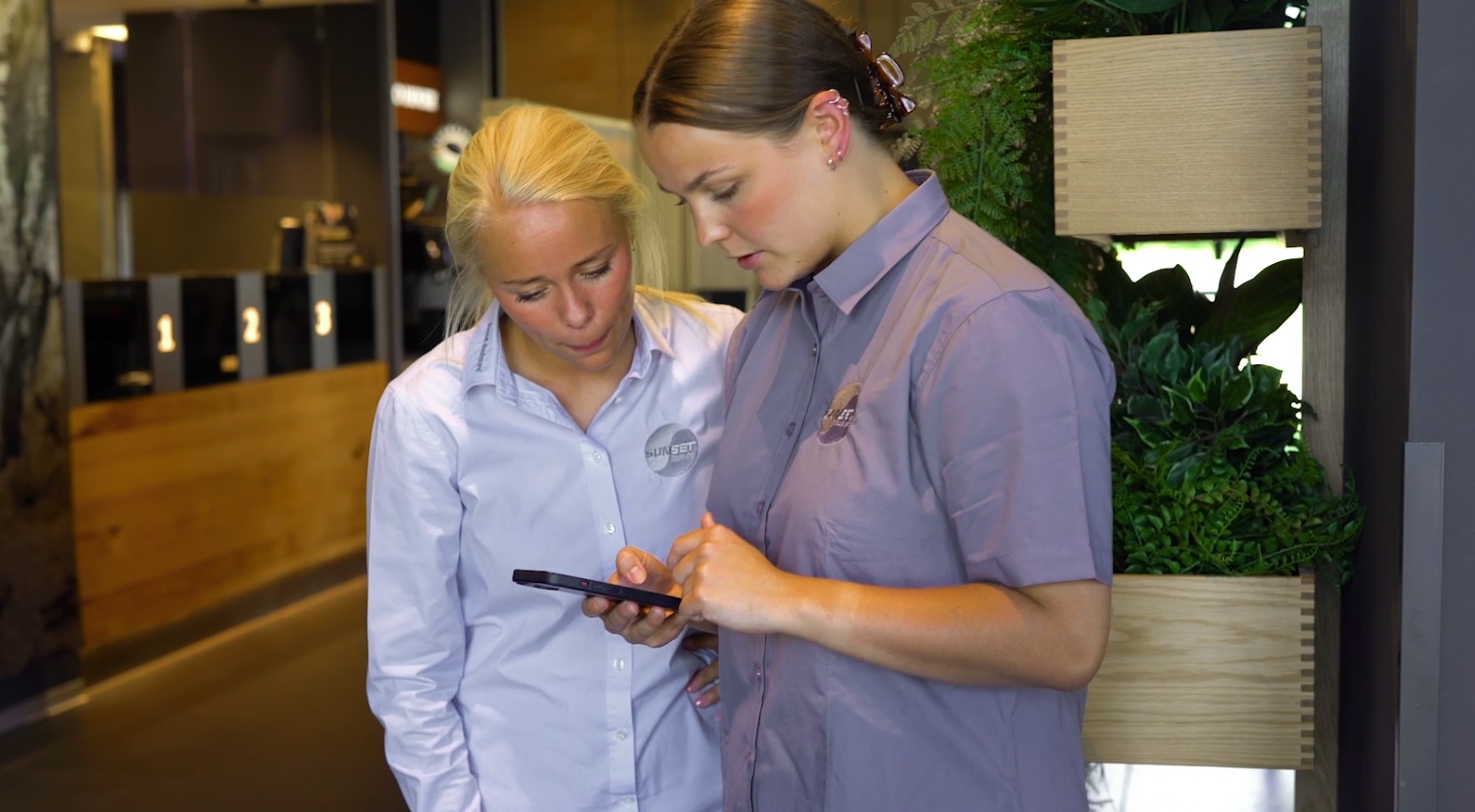 Danish restaurant group, Sunset Boulevard, was experiencing this pain. With a workforce consisting of around 80% part-time and casual employees, they were not always looking at their emails, and this was their only form of digital communication- meaning they were not always informed.

And this was not just a problem for them but is experienced globally throughout the hospitality industry.

Restaurant managers for the more than 40 restaurants at Sunset were responsible for dispersing information, meaning increased pressure to communicate everything was placed on one person.

But with their communication platform, MySunset, all employees can be easily communicated with and stay informed to the minute, resulting in engaged employees and a greater sense of community.
Before the platform
Sunset Boulevard had 2 key pain points:
Communications
Operations
Let's start with communications.
How did Sunset communicate before they implemented the app?

Facebook.
That's right. All communication between managers and employees was via Facebook. While managers would receive emails from HQ, there was no direct communication from the head office to the casual employee. It simply did not exist.
As an employee, you knew what was happening within your own restaurant, but you were clueless as to what was happening in other restaurants and at a company level. This meant that employees were only social within their respective restaurants, whereas today, they feel they are a part of the wider Sunset team.
And another issue with using Facebook for company communication? Security.
People would be added to Facebook groups but not deleted from them when they left the company. This resulted in old employees from years ago having access to information they no longer needed. And therefore, they had access to information that should be kept within the company.
And operations?
All operation manuals were printed on A4 sheets of laminated paper and placed into ring binders. Not only were these heavy, but they were also rather impractical.
How can you continuously update a paper-based ring binder? You would have to update the necessary information, print it out, laminate it, and then make sure all restaurants had the same information. Sounds like a job just in itself.
This of course meant that not all employees were up-to-date with their operations. And with so much paperwork, how could they ensure they knew what specific tasks they needed to individually complete?
The solution: Everything in one place
The answer came in the form of an all-in-one communications, training, and operations platform. One that is accessible for all workers on their mobile phones. This is how the partnership between Sunset Boulevard and Relesys began.
Their app, MySunset is used for all internal communication- from 1 to 1 and group chats, but also broader information like company updates and news. For general employees, there is no longer a need for SharePoint, emails, Facebook, text messages, or anything else.
Everything an employee needs for their working lives is in the app.
Sara Yelva Call Kristensen, Business Development Consultant at Sunset Boulevard has played a big part in the app's success and says that:
"Our vision with the app, MySunset, was to have everything in one platform. We now use it for everything. Everything is in the app"
The app is now part of the overall strategy. There is not one person employed at Sunset who does not have the app. And it's the HQ that takes care of its upkeep, ensuring all restaurants are informed- which has established a strong communication link between both.
And all operations are in the app as well! Goodbye ring-binders.
Digital manuals can now be easily updated whenever anything changes. And in a constantly changing digital world, that can be often.
Sunset Boulevard also has a comprehensive task management system in their app, meaning an employee's daily tasks are easily accessible. They can take their phones with them on the go and check off each task as they are completed.
Another perk of the app? Sunset now has all training in the app, creating an e-learning training academy that all employees can access.
The results: Engagement and belongingness
Sunset Boulevard has experienced success in three key areas:
Engagement
Everyday use
Belongingness
Engagement
The engagement in the app has been astounding.
Sara and her team have played a hand in this, creating content that's relevant for everyone at Sunset, as well as information that's more targeted on the individual level.
And they don't set any engagement rules, such as how often the app must be used. But all duty schedules, training, communication, and the chat function, are helping to make the app indispensable to working at Sunset.
Sunset sees, on average, around 800 unique employee log-ins on a normal day. And 800 out of 1200 users interacting with the app every day is no mean feat- it's because the content is relevant, engaging, and up-to-date.
Everyday use
It's clear then, that the app is an integral part of an employee's working day.

Charlotte Nielsen works as a Restaurant Manager and Operations Manager at their Slagelse location and loves working with the app, using it every day to interact with her employees. She tells them about anything from new menu options to training videos, or sales results. Nothing is too big or small to share.
Charlotte states:
"My employees have a big interest in the app, they use it every day to socialize, and they use the chat function a lot"
The ability to send out push notifications as well as the chat function have proven especially popular for HQ. It's what they needed to get employees off Facebook groups. And HQ maintains the app constantly to ensure employees always have something new or updated to look at.
As Sara says:
"

The MySunset platform is vital for our employees to succeed. It contains all information and is a huge part of our day-to-day operations and communication – it is truly our most irreplaceable digital tool.

"
Belongingness
And the last thing the app has provided is a sense of belonging and community. This was especially seen when Sunset Boulevard opened a new restaurant in Nuuk, Greenland.
The app proved handy in training the employees as they all had it on their phones and were able to pull up operations manuals and the training academy.
The restaurant has 25 employees and has extremely high app activity. As they have no neighboring restaurants, they are using the app to be in contact with the other 44 restaurants in Denmark, making them feel closer and part of something bigger. Sara even believes they may be the proudest Sunset employees.
"

It has allowed us to be one big family, compared to before where you only knew the people in your own restaurant

"
Want to find out more about how the Relesys platform can improve your organization's culture and communications? Reach out to us here.
Are you ready?
Discover what Relesys can do for your business in an inspiration session with one of our industry experts. Let's unite your workforce.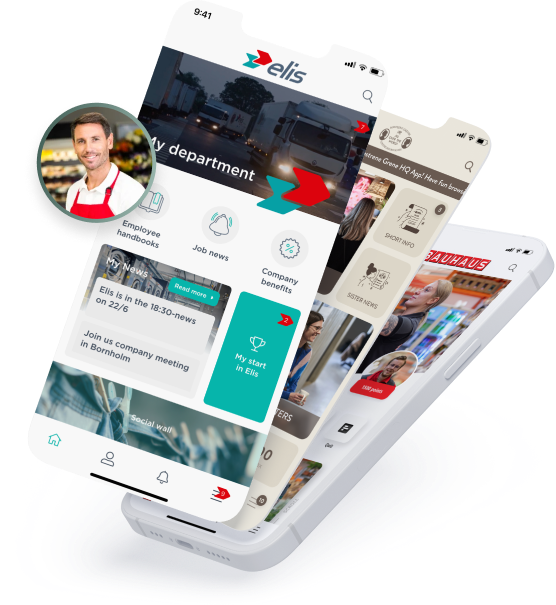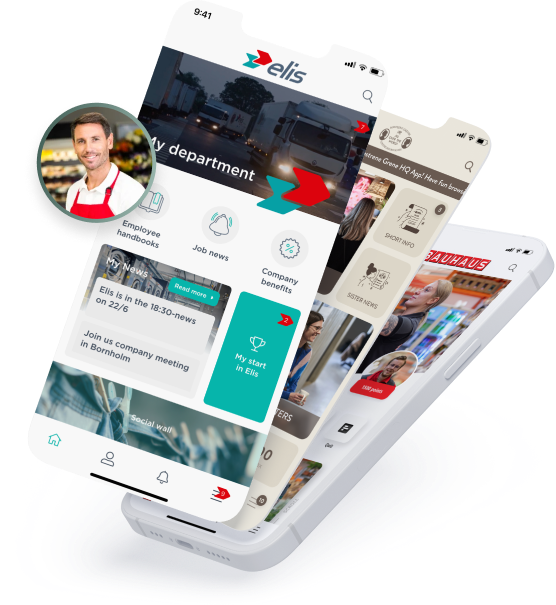 What can I expect?
Overview of our services and product
All your burning questions answered
A personalized proposal for your company