Case Study Retail
Bauhaus: An all-in-one communication platform was the perfect solution
In this client case, learn how Bauhaus discovered the perfect communication tool to reach and inform all employees.
Services
Essentials
Communications Pro
Pains
No information flows
Outdated communication
Results
Increased accessibility
Higher social engagement
An introduction to: Bauhaus
How can you make sure you're able to reach all your employees and provide them with business-critical information or company updates when they are working different shifts or don't have access to an email account? BAUHAUS faced this challenge and tried everything to alleviate the problem by using PowerPoint presentations, bulletin boards, and scheduled meetings, but they still couldn't reach all employees.
An all-in-one employee communications platform was the perfect solution. By implementing a streamlined app as their primary communications channel, BAUHAUS can now reach all their employees and provide them with important information, news, guidelines, safety protocols, and company values right on their mobile phones. This information is critical to have on hand and in real-time as it can change daily.
Before the platform
With their long operating hours and multiple shifts during each working day, it was a big challenge for BAUHAUS to ensure that vital information was properly conveyed. Meaning that those working the afternoon shift got the same information as those working in the morning and vice versa.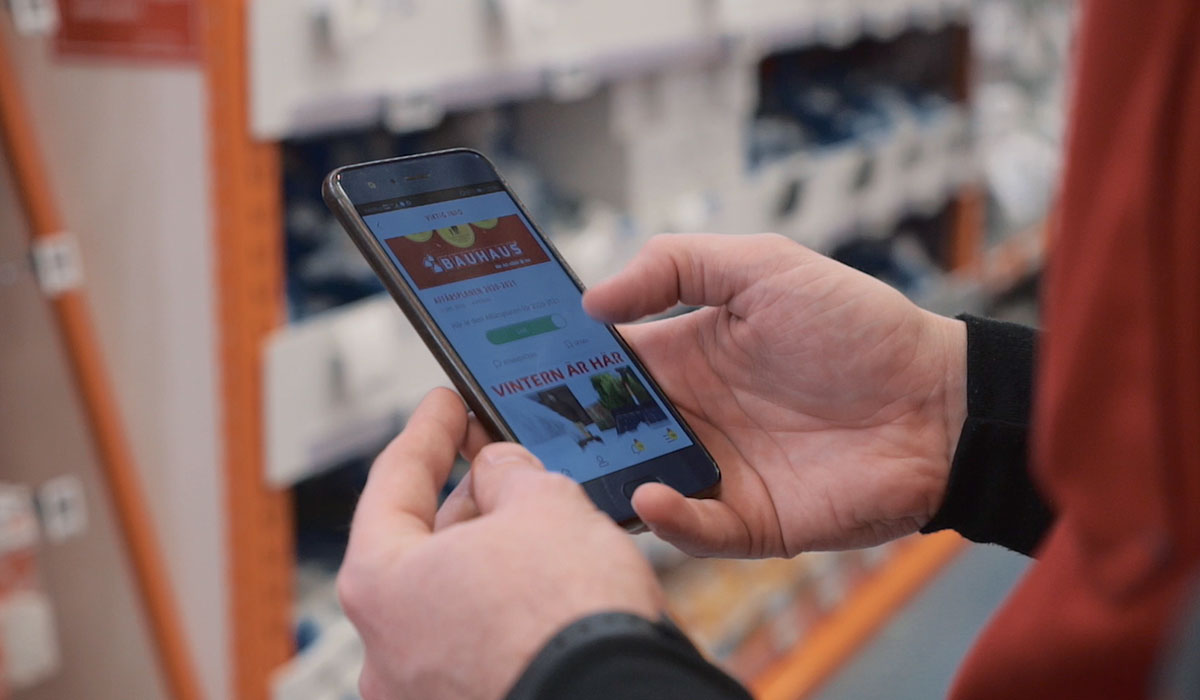 BAUHAUS tried everything to improve their internal communication practices by using PowerPoint presentations, documented notes, and scheduled meetings. But with no luck. Most communication was dependent on each manager's individual communication styles, making it hard to ensure the same level of quality across different departments and the entire organization.

Rebecca works as a sales assistant at BAUHAUS and explains how difficult it was to convey messages and information inside the store during a shift change, with most information only being verbally communicated.

And if they didn't get updated from a colleague, they would have to seek information in the back room. This proved to be very inconvenient as employees rarely had the time to sit down on an available computer to scroll through emails and documents during their shifts. Rebecca explains the main difference after the app's implementation:
"You needed to sit down with a laptop and read the information. Now I can take a few minutes here and there on my phone."
For Rebecca, the communications platform has had a huge and positive impact on her daily workload, and she's excited about the ongoing changes in internal communications at BAUHAUS.
The solution: An all-in-one app that was just perfect
John is a Store Manager at BAUHAUS and noted that management also had difficulties ensuring every employee had access to the information they needed to perform their job. It was actually due to concerns from their staff that management decided to find a better communication solution. They needed a tool where everything was gathered within one place and was easily accessible from a mobile phone.

Hampus Håkerlund, the Sales Manager of Sweden, explains why management decided to implement the Relesys Platform and how it turned out to be the perfect solution:
"The staff asked us to make something happen, so they could get all the information in one place - and here the app was a perfect solution for us."
The platform has made communication and information easily accessible to employees, especially the non-desk workers in each store.
The app has made it possible for them to access information directly from their phones, so they no longer have to set aside time, leave the store, and sit down with a laptop to get updates from HQ. Hampus Håkerlund elaborates on the feedback they've received from employees:
"They really appreciate that now they can find everything within one place."
The results: Socially engaged employees
Daily workflows and routines at BAUHAUS have dramatically improved since implementing their customized Relesys Platform. Alongside the easy access to information, the platform has also brought a new social aspect to the company.
In the app, employees can earn points, compete against each other, and strive to get the highest score. They are rewarded with points for reading specific information, interacting with each other on the social wall, and logging into the app. The point system has added a fun and engaging element to seeking information and staying updated.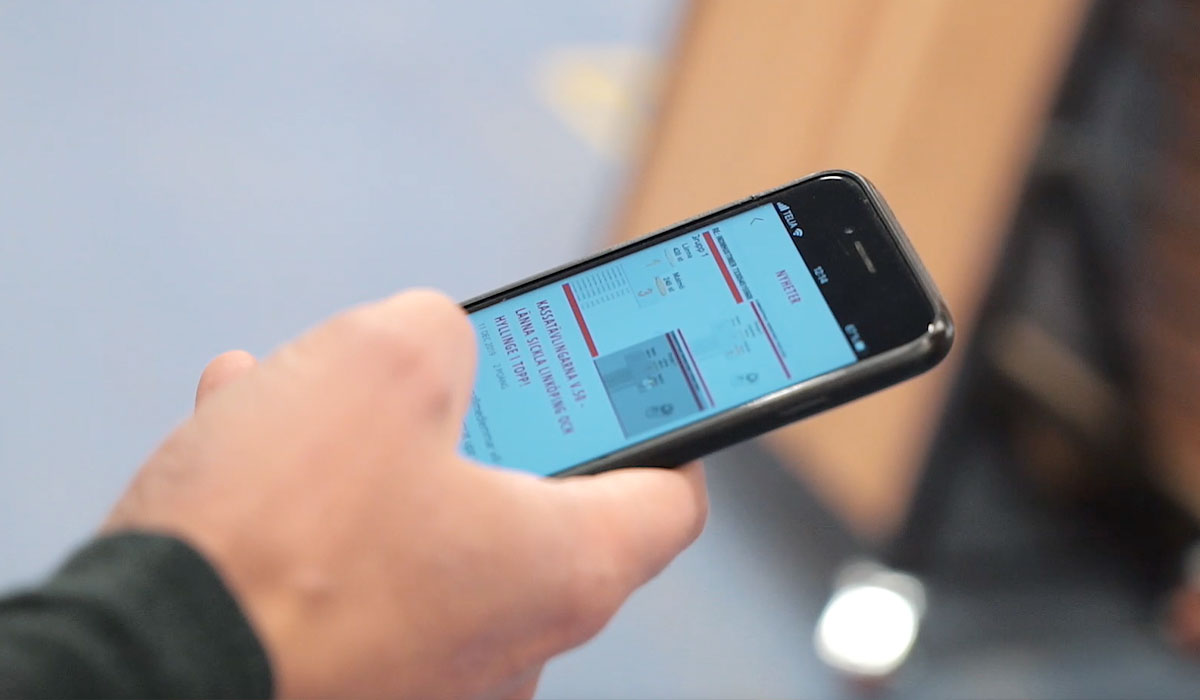 The social wall and the elements of gamification have been very well received by employees. Martin, a sales assistant, is a big fan of the point system and thinks it adds some fun to his workday.

John is excited about the social wall and likes to be able to interact with his colleagues both from his own store but also across departments and different locations:
My favourite thing in the app is the local social wall."
For BAUHAUS, the platform has turned out to be more than just a communication tool. It's also led to a great social connection across the organization where all employees can interact with each other and engage in friendly competition. This has resulted in a thriving and vibrant company culture.
All in all, as Hampus Håkerlund said, the app has turned out to be the perfect solution.