Case Study Manufacturing
Elis: A communication platform that builds company pride
In this client case, you can learn how Elis is using their Relesys platform to create engagement and a true sense of pride for their workforce.
Services
Essentials
Communications Pro
Industry
Manufacturing & production
Pains
Disconnected employees
Outdated communication
Results
Strengthened culture
Seamless communication
An introduction to: Elis
We all want to find purpose in our work, but often this does not translate into reality. Especially for non-desk workers who are often isolated from their organization's HQ or management team and aren't continuously informed of company news and updates.

And, this gap is becoming increasingly larger, with only 15% of frontline workers stating they find purpose and meaning in their work, compared with up to 85% of management teams. The consequences of this gap can lead to lower productivity and lower employee retention rates.
However, if organizations address this issue and make work meaningful for all employees by involving them in the organization, streamlining communication flows, and improving the corporate culture, they can see performance improve by up to 33%.
Not only that, but 75% of employees will be more committed to their organization.
One organization currently elevating company pride is Elis.
Before the platform
Elis had a dream of their employees being proud to be a part of their organization. For them to be their most vocal advocates and ambassadors.
They searched for ways to enhance their internal communication and to ensure all their employees were being reached and heard.
They then found Relesys. With a keen focus on communication, Elis launched their platform and noticed an increased sense of company culture and community amongst employees – resulting in higher employee engagement and satisfaction.
The solution: From outdated to two-way communication
When we first met Elis, they had limited means to reach, inform, and involve their employees. They used an outdated intranet, had few computer screens for employees, and still used printed sheets to document updates.
This was causing major issues for their internal communication flows as two-thirds of all employees did not have access to a work computer or email account.
Therefore, as Christina Voss, HR Partner at Elis states:
"

We saw a great demand for internal communication improvements.

"
Utilizing a one-point-of-contact communication platform was an eye-opening experience for Elis. They could structure and target their information flows to ensure employees were easy to reach and only received information relevant to their job function. The platform was also easily accessible and could be updated 24/7.
For Amalie Ussing, Communications Manager at Elis, it was crucial to find a solution that bridged the gap between HQ and their employees. By using the app, Elis experienced increased dialogue between HQ and employees. All employees were able to have a say and provide HQ with feedback, which HQ could then implement, with Amalie Ussing stating:
"

Our internal communication has been much better after introducing the app as we can easily share information with everyone in the company.

"
The results: A workplace filled with pride
Relesys' all-in-one-communication platform has engaged all of Elis' employees, from HQ to production. Management's goal was to quickly onboard all employees, and they reached their employee engagement targets within the first month of using the app.
Mia Sivertsen is a Production Manager at Elis, and for her, the app has become a necessity for her daily work:
I use it for everything. To say when everything is going great. But also if there's a problem and we need to make sure that everybody understands that this is something we need to handle and how we need to handle it."
Mia adds that she not only uses the platform for work-related purposes but also in a social manner to celebrate birthdays and share success stories with the rest of the organization.
The success of the social aspects of the platform has exceeded Elis' original expectations.
They have created a space where community and culture amongst employees have boomed. This thriving culture has established a shared pride in working for Elis, and employees are especially proud of the company's sustainability values and efforts.
Elis created a platform module called Join Me at Work, which has increased excitement and resulted in high levels of engagement amongst employees.
Amalie Ussing explains that the module has connected employees in different positions and locations across the organization. Here, they can tell everyone what their role is within Elis and how they contribute to the company's core purpose:
We saw that it was a help to break down the barriers between production, service, and sales, among others. They now get a better understanding of what everyone is doing."
Elis' employees inspire each other every single day by sharing their work and the value they add to the company's success. Employees are continuously acknowledging and celebrating success by liking and commenting on posts on the social wall.
Thus, Elis' target of creating a positive and supportive working culture throughout their organization has well and truly succeeded.
Online webinar

How Vestas Powers their sustainable company culture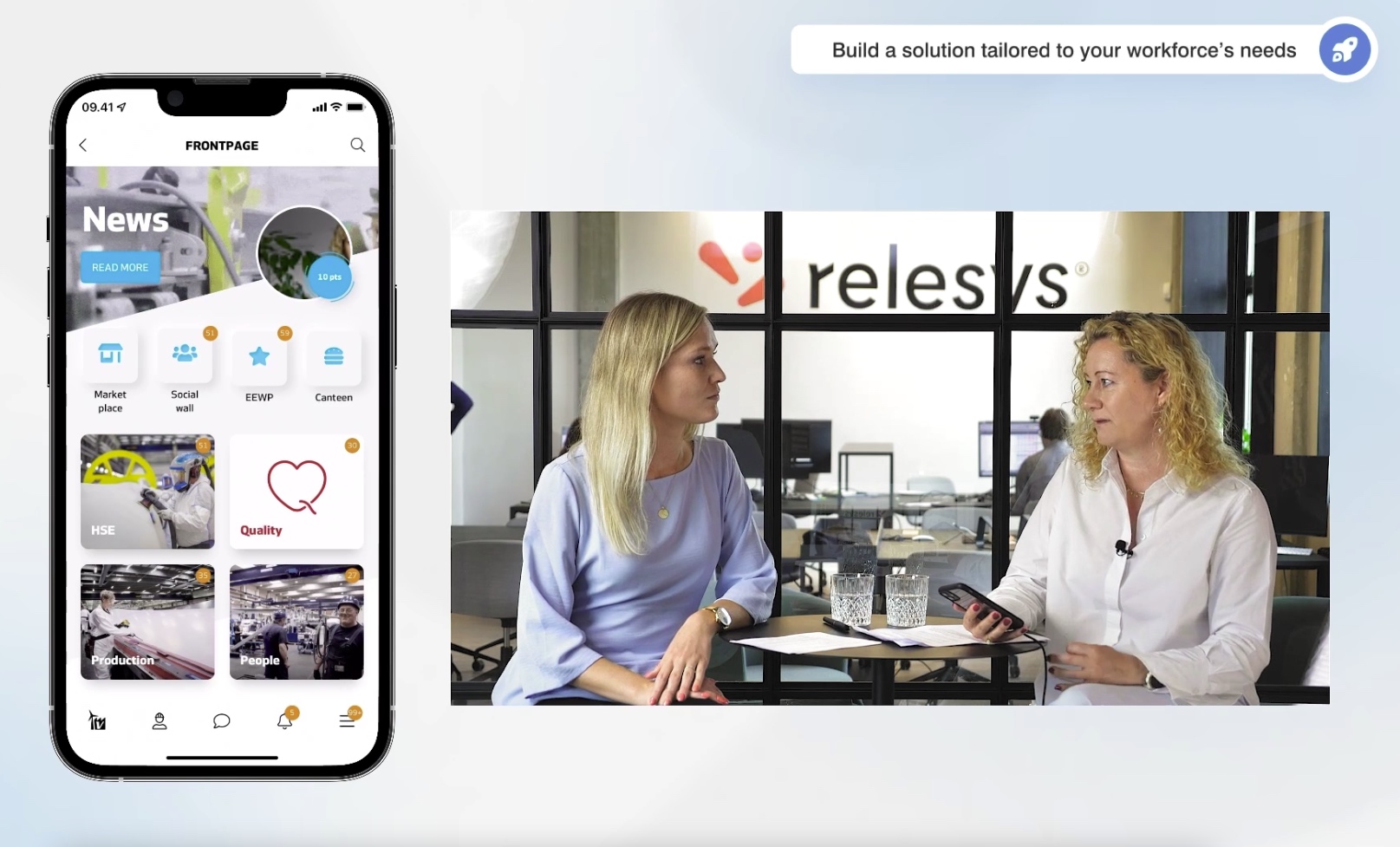 Vestas has unlocked the key to engaging their employees through digital energy with their MyVestas internal communications app.
With a focus on belonging, Vestas has strengthened their company culture, bringing together their first-line workers and giving them the opportunity to be informed and communicate company-wide. Get ready to discover their propelling journey.
What You'll Learn
Find out how a communications solution can help you engage your employees, find purpose in your company, and enhance a sense of belonging.
Build a solution tailored to your workforce's needs

Balance corporate and employee communication

Boost company culture and a sense of belonging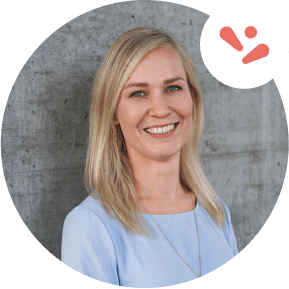 Tine Pyndt Jørgensen
Client Success Director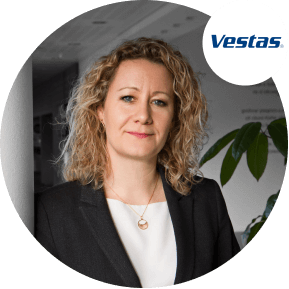 Line Møller Roland
Lead Specialist- Communication And Digital Change